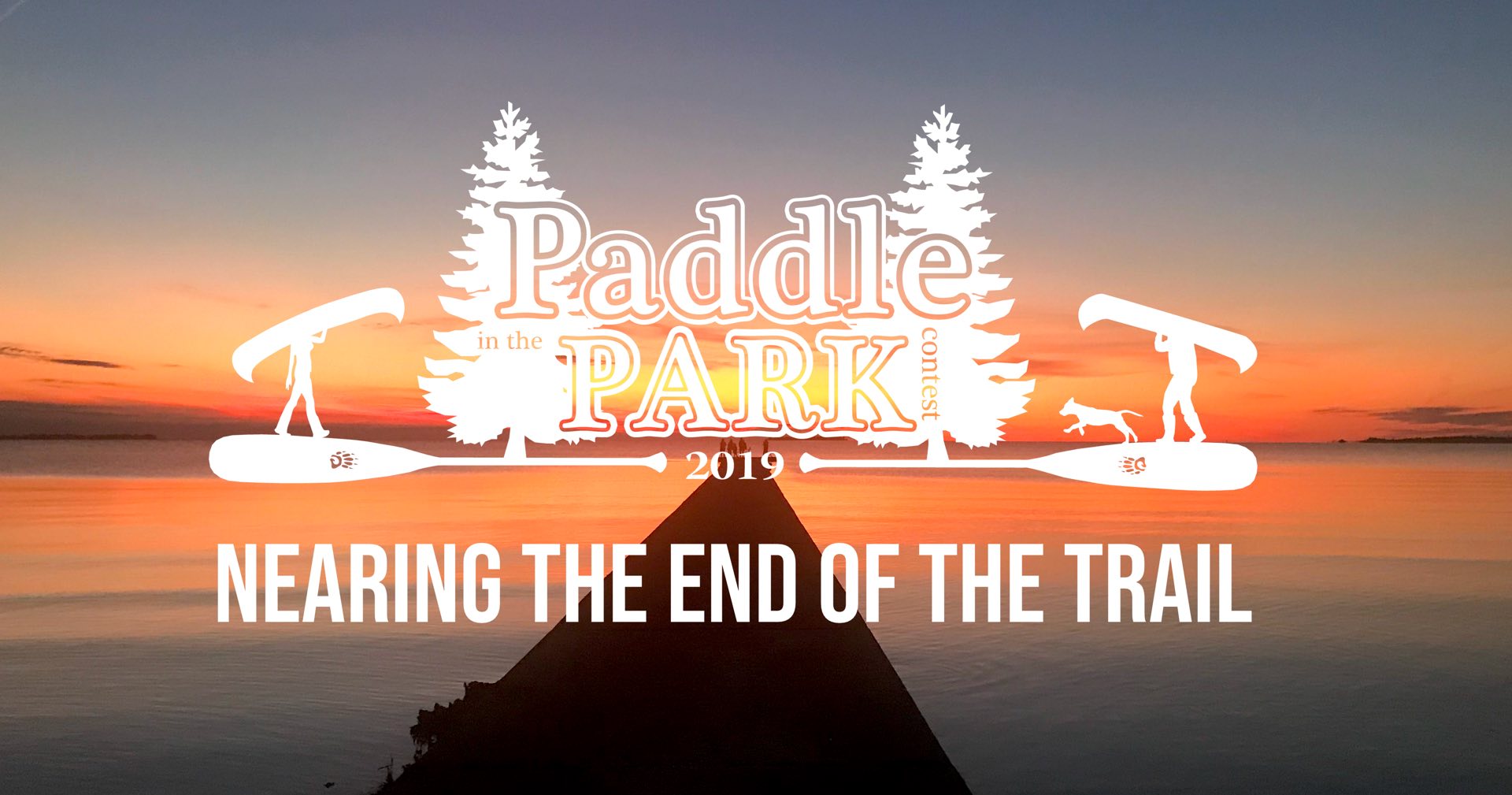 29 Oct

Are We There Yet?! Are We There Yet?!
It's been a long road but the end of the trail is in sight now. So are we there yet?! Yes, almost! Read below to find out what's just around the last bend of the Paddle in the Park campaign.
#PathOfThePortageur Comes To An End
As most of you know, the season long path of our Portageur officially came to an end the last weekend of the contest with two more paddle-finders added to the list. We will have their stories and videos posted soon, but until then, here is a full list of the 2019 paddle-finders:
Portageur.ca Paddle: Sarah Maki
Canadian Canoe Museum Paddle: Corrie Heintzman
Unlostify Paddle: Nick Beattie
Algonquin Outfitters Paddle: Shayne Sorrell
Run Wild Media Paddle: Chris McGyver
Killarney Outfitters Paddle: Bill Graham
Cabin Falls EcoLodge #PORTAGEQUEEN Paddle: Amy Hogan
Badger Special Edition Paddle: Daniel Azin
Happy Camper Paddle: Kyle Miller
Nova Craft Canoe Paddle: Janice Boustead
Just think, one of the lucky paddle-finders from this exclusive list is going to paddle away with a custom made Nova Craft Canoe very soon! We will be announcing the winner of the much coveted #PathOfThePortageur Grand Prize in the days after the contest ends with prizes being shipped out shortly thereafter. So once more, a big ol'paddles up and good luck to all our 2019 paddle-finders! Thanks to Nova Craft Canoe and London's Paddle Shop for their always generous support of the Paddle in the Park campaign and for making this year's canoe prize extra special!
However, there is still a bit more of the Paddle in the Park journey left to go….
#PADDLEPOINTS Challenge Nears Completion
Our journey is almost over now – this is the last week to get your #PADDLEPOINTS task photos uploaded for verification! Remember, all your photos must be submitted before the contest closes at 11:59:59 p.m. EST November 5, 2019. It is okay if your photos have not been verified before the end of the contest as our verification process is done manually (and it may take a few days for us to get through all the final submissions). Just make sure your photos have been submitted in time!
Also, in case you missed it, our traditional prize-pickup visit to Killarney Outfitters happened in September, so some of our prize packages have been updated with even more great gear and prizes. Thanks to our very generous friends at Killarney Outfitters and Sometimes Eventful for the extra goodies. Plus a big paddles up to Algonquin Outfitters, Unlostify, Badger Paddles, Portageur.ca, The Happy Camper, Cabin Falls EcoLodge, The Canadian Canoe Museum, Run Wild Media and of course, Swift Canoe & Kayak! Without them, this campaign would not be near as rewarding! Be sure to check out what's new before you go… give them a like or follow on social media too… and as always, keep getting "Out There"!
Please log in to view user profiles.