01 Oct

Algonquin Outfitters Paddle – FOUND & CLAIMED!

If you follow the Paddle in the Park on social media, you have probably heard the news already. The Algonquin Outfitters Paddle has been found and claimed by Shayne Sorrell (Sor Ley)! And so without further ado, we present to you in his own words, Shayne's paddle-finder story…
Hi. Just wanted to say thank you! What a great contest you're running. The paddle has already been used on an Algonquin trip LOL! Not sure how to make an official claim so hopefully this is it.
We just got back from a 4 day trip in to Ahmek district of the park. The best part of the find is that we booked this trip back in May. The last few weeks Leading up to the trip I started watching clues more closely and starting think this could be the year we get one lol.
We looked along the 2nd portage in from sam to gill and nothing. Then. On the 1700 to Drummer all the clues fell in to place. I knew we were there!
Definitely a little tricky to spot but we spotted it. I had a couple bars of service and posted it right away. It was a little water logged after a month or so out there but is dry now and makes a great addition to the quiver. Its my second badger. Love them.
Let me if you need anything else. I can put together a report with a few more pics but have to get unpacked first. Cheers.
Shayne Sorrell (submitted via email)
Thanks to Shayne and his crew for taking part in this year's campaign and for becoming part of Paddle in the Park history! Many thanks, as well, to Algonquin Outfitters for their always super generous support of  the Paddle in the Park campaign!
Shayne is now on the exclusive list of 2019 paddle-finders who are eligible to win a very special Prospector from London's Paddling Shop and Nova Craft Canoe. Besides the paddle from Badger, Shayne has also won some more great gear and prizes. Paddles up and congrats to Shayne!
Don't worry though, there are still more paddles to be found and claimed this fall – plus don't forget to check out our #PaddlePoints Challenge too –  and as always, just keep getting "Out There"!
See everything Shayne as won below: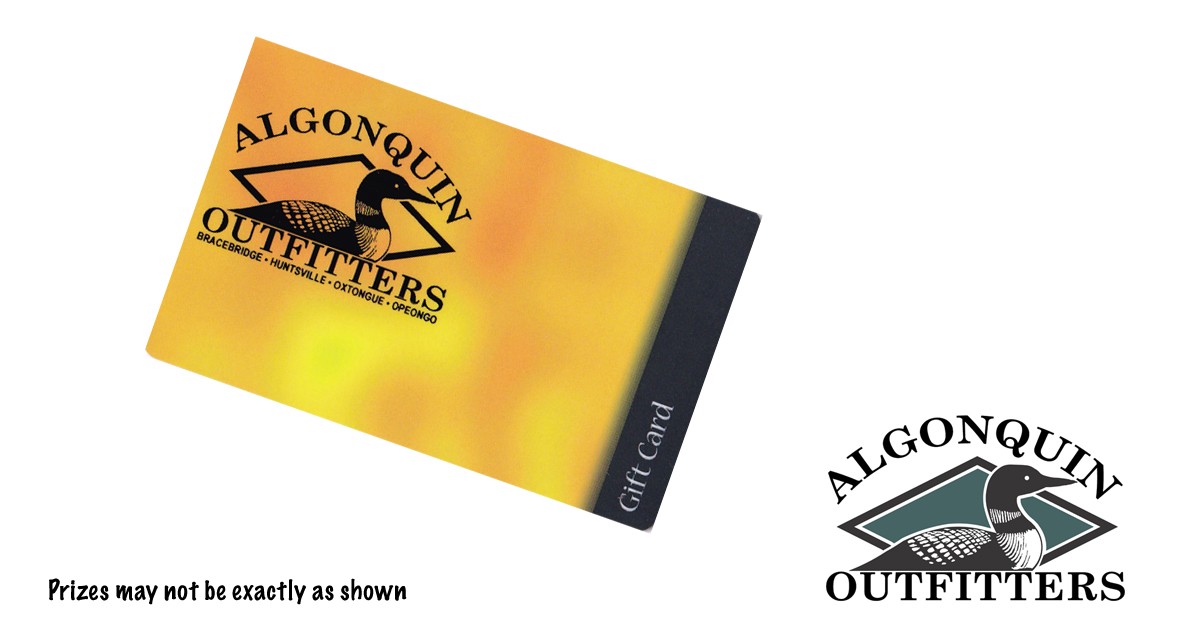 Algonquin Outfitters Prize Pack
60" Badger Woodland canoe paddle, oiled, with Badger Paddle Sock , custom laser engraving, and wooden collector's tag
$269.00
Algonquin Outfitters Gift Card(s)
$150.00
Set of 4 Unlostify Maps
$80.00
1 Free Adult Pass to The Canadian Canoe Museum
$12.00
Algonquin Outfitters Prize Package Total Value
$511.00
Please log in to view user profiles.